The M9 earphones gives you the flexibility to wear them either over or under the ear. The angled ear tip ( that can be worn either up or down) is designed to tightly seal into the ear canal, blocking out external noise. These earphones use 9mm drivers and are available in the colors black or silver. The cord length of the earphones are about 4 ft. long.The M9 looks sleek in both colors and certainly the design doesn't make these earphones lopk like they are less than $20.
The M9 earphones are lightweight and can easily be stored in an are along with I-pod. When it comes to comfort, these earphones are pretty good. The four sets of ear tips that are included with them help you to find out which fit's the best for your years. When moving around though, they can sometimes lose the seal and start to slip out and get uncomfortable. They especially lose their seal when exercising and is sometimes complicated for the cord. No matter what way you put the earphones on and try to keep the cord behind your ears, it won't stay, making it complicated for a workout or running routine.
The sound quality of the M9 works pretty well for their low price. The low-end extension is deep without a boomy sound and the mids were clear and unimpeded by the strong bass. The low-end though is not too great with the bass. It sounds as tight as other cheaper earphones. Other than fast paced music , which at times does not come in completely clear, the M9 provides clear instrumentation and separation with all types of music.
Rating: 3.5 out of 5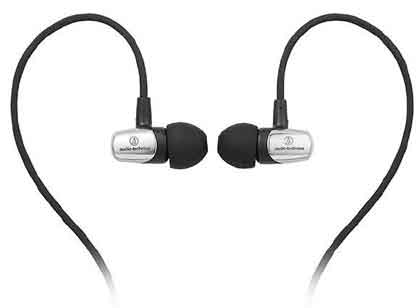 Specifications
– 9mm drivers with neodymium magnets
– 20-20,000 Hz frequency response
– 1.2 m of cable length
– Weighs .5 lbs
Pros
– Very inexpensive for the quality
– Has decent sound and good construction
Cons
– Can get uncomfortable when worn for a long period of time
– The low end can be over powering for some songs
– A lot of cord noise
– The ear buds can take a lot of time to get used to because of the over/under ear design.
For the low price of around $20 online, I would have to say that the M9 is a great value. Although the sound is not as good as earphones costing around $50, you get a lot of surprising bass and amazing sound and performance for this price. For more information about the MeElectronics M9 earphones, feel free to visit the link below: www.emailmeform.com/builder/emf/sale/dangobuds-tes