Some people will never use a locksmith in their lives, while others have them on speed dial because they are constantly losing their keys or getting themselves locked out of somewhere. No matter what the situation, there are some important reasons why you should keep a locksmith listed in your contacts on your cell phone. You never know when an emergency is going to come up and you are going to be stranded in the middle of the night in need of a auto locksmith. At the point, you are going to wish you had a phone number or two handy. This is especially true if you have a spotty connection and "411" is not working the way you wish it would.
Car Lockouts: Have you ever locked yourself out of your car? You can see your keys sitting on the passenger seat or resting in the ignition and you think about how you wish they would teleport into your hands. This is not going to happen, no matter how close you are to The Magic Kingdom. Therefore, you must call a locksmith for help. They have a tool that will not only open your door, but it will do so without causing any damage to your vehicle's door.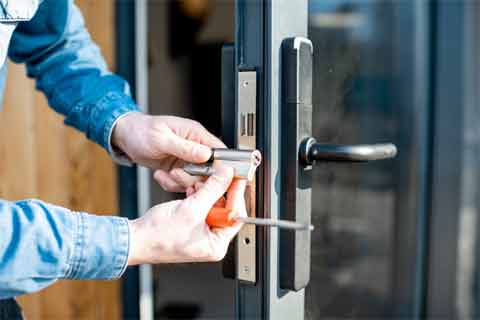 Home or Business Lockouts: There is nothing more frustrating than getting locked out of your home or your business. This is especially true when you know your keys were on your person when you started your voyage to your location and now they are not. Keys can get lost at coffee shops, on buses, in taxi cabs, on the sides of roads, or any other variety of places. When this happens, a locksmith can help you get into your home or your business.
Changing Locks: When you have discovered you have lost your keys and cannot find them anywhere, it is important to change the locks on your home. Of, if you are in a situation where changing the locks are important for your safety, a locksmith can help. In terms of business, some require that the locks be changed each time a key holder is fired or quits their job. In those cases, a locksmith can come the same day and change the lock.
Broken Lock Fixes: Sometimes, when using an old lock, its integrity deteriorates over time. This happens when keys become old as well. Therefore, the lock or the key will become broken. If the key breaks within the lock, this is a problem especially if you are not inside the premises when it occurs. A locksmith can fix broken locks. If you believe other old locks could break in the near future, it is a good idea to ask the locksmith to replace those as well.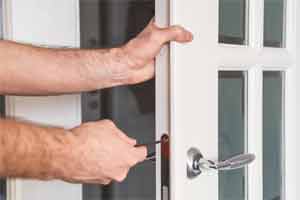 New Key Creation: In addition to getting locks in good working order, a locksmith can also provide customers with new keys. This is a service that can occur within minutes. Having extra sets of keys, especially if you are a business owner, is essential in order to ensure future lockouts do not occur. However, you do not want to have too many extra sets because you also want to ensure that the property remains secure. Keep track of all extra sets of keys at all times.
As you can see, a locksmith plays an important role for residential and business owners alike. Keeping a locksmith on hand is not only important for ensuring that you are able to get inside your commercial or residential property, but they are also important for keeping extra keys on hand. They work quickly and efficiently to ensure your needs are being met in an affordable manner.