Due to a series of unfortunate events I have been selling, emptying, marketing homes for the last six months. My Aunt died in a horrific motor vehicle accident in November. As her executrix I was in charge of her estate. She owned a charming little cottage style home on a river in my town. I had one month to sell it since I was leaving the area for six months. In a less than active market and with an excellent real estate agent we were able to find a buyer almost immediately The home was in a flood zone as far as the land was concerned but the house was not zoned flood.It was on less than an acre in a town where you usually are required to have at least a builder's acre. It was Grandfathered in for smaller acreage. It was not buildable as far as expanding. With these factors working against us it still sold for decent amount of money. Low for the area but still a goodly amount.
My Aunt lived alone since she was newly widowed. The kitchen was all new and an up to date kitchen is always a good selling point. She was a marvelous decorator and the home was charming. It had large windows overlooking the river, an upper porch off the Master suite so the view factored in. One charming feature was that being only a block from a sweet local church you could hear the church bells at regular intervals. It was also located across the road from a very pretty pond. Th eppliances were basicallly untouched as she didn't cook. We sold to a wonderful pair of newlyweds who were just as ansious to get the sale closed quickly as we were.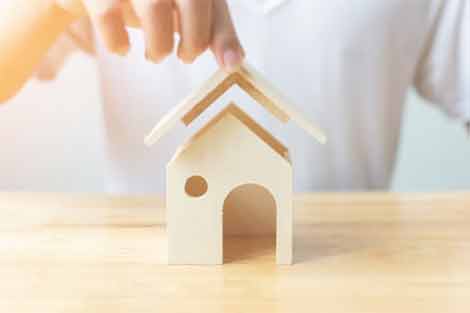 I think what also got it sold quickly is that we priced it to sell and I had a really good real estate agent. I used a good friend who worked for Prominent Properties. It's very important to make sure you have an agent who is on top of things, available to show the home, knowledgeable about the area you're selling in and pleasant to work with. Mine was all of the above and more.
Shortly after that my Sister suffered seizures. She owned a townhouse in Miami. As the older sister I took charge. We moved her in with me once she was out of the hospital and put her townhouse on the market. The townhouse happened to be in a very desirable development, Dadeland Walk. Again, we needed to sell quickly. Again we chose a really good real estate agent, in this case someone bilingual since it was a Miami sell. This particular agent was also someone we had known for years. The home needed a lot of work but we did get a buyer almost immediately. This particular buyer turned out to be extremely difficult to work with but we finally closed the sale. Pricing was what helped sell this place quickly as well as location. She had the Miami location, not far from shopping but in a gated comunity that was well established with pools, tennis courts and well kept. Each townhouse had it's own walled rear very private screened in sunroom and a front gate with garden. Ordinarily I would suggest fresh paint and good staging but we didn't have time to do all this and we new this was a very desirable location so we didn't feel pressured to pretty up the place.Iwt was already quite attractive despite a bit of neglect.
The third home was my Mom's. She died before Christmas. This home is also in a top notch town with one acre of land. It is being sold as a knock down and is priced as the lowest available home in town since it is located next to an industrial building. The homes around it are all multi million dollar homes so that gives us an advantage.I also had the Septic tested ahead of time and Termite inspection done so that it would be ready to go when a buyer came along. These are things I would have had to do either way once it sold and it gives me much needed information that will help sell the home.
I believe that it being a soft market it's turning out to be a great time for buyers and investors. They can snatch up a real bargain and you find you get a lot of people interested in actually purchasing rather than just browsing.. According to the New York Times the market will still drop about 1% all over the United States.Again, great for buyers. I've had a non stop interested buyers. I believe smart investors are out ther grabbing up all the good bargains.
Now I'm selling my Mothers house on my own. I've completely emptied this home. The rooms aren't all that large but now look much larger without the clutter.So far I've had three deals.. I'm waiting to see which buyer will be the one who can close the soonest and with the least demands.
All of these homes have been emptied before selling although most people would recommend showing homes fully furnished. Make sure there are no pet odors. Many people recommend putting out potpourri, getting rugs cleaned and leaving a pot of freshly brewed coffee percolating.. Empty all areas of clutter. Stage your eating areas with nice placemats and some fresh flowers. Open the curtains and keep the window coverage to a minimum, lots of light sells. Do not have litter boxes around. Pets should be farmed out temporarily if you have them. If you have odd, bright colored walls paint them something neutral. Remove all personal items, personal photos, awards etc. Empty the garage and basement if you have one. People like to see space. Store extra furniture while the houseis on the market so the rooms appear larger. Choose a good real estate agent and price your home well.
Selling can be work but done right it leaves everyone happy.