So, you want to see your kitchen cabinet out of grease, dirt, and stain. You need to have a defense against grease right?
Well, to keep your kitchen cabinet out of grease, first make sure you are using the proper kitchen degreaser to ensure the cleanness.
If you have still confusion regarding the fact, I have got some tips on How to clean grease off kitchen cabinets.
The ways of cleaning grease off kitchen cabinets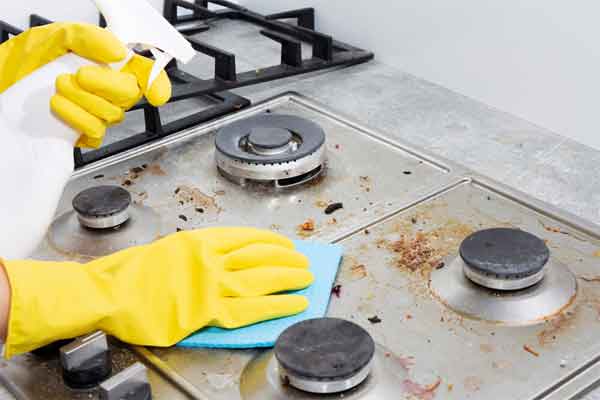 There are several ways you can take for making your kitchen cabinet fully clean and out of the grease. You can take the favorable and cheaper option for you and your home. Here are the options.
Way 1. Using Soap and Water
You can get your job done with soap and water. To do this first get some warm soapy water. At first, try to make the grease soft lying on the cabinets with a sponge that gets damp with warm water.
What next? Go to clean the cabinet with a sponge, toothbrush, or any small scrub brush. To overcome the leftover residue, end the process by drying with a dishtowel.
Way 2. Using Baking Soda
Well, we have come to you with another way to clean grease off your kitchen cabinet. If you think your kitchen cabinets get to be filled with more stubborn stains, don't hesitate to take some baking soda a scrub brush.
After soaking your brush with warm water, get some baking soda into the brush, then scrub away on the cabinets and wipe across it.
Way 3. Using distilled White Vinegar
When you think your heavy grease stains will never be gone. Wait, we have arrived with a solution.
The solution is using distilled white vinegar, and it responds well to vinegar, another trustworthy kitchen cleaner.
Most importantly, natural acids lie in white vinegar, and it is effective to break down the grease without leaving residue behind.
But still confusing how to use it, right? Well, at the first step, get a washcloth or paper towel and make it dive in undiluted vinegar.
Then, wipe the greasy section on your cabinet, and wait until the vinegar finishes its work. . After some time, weaken the layers of the grease by taking a damp sponge to the surface.
Finally, get a water-soaked washcloth and wipe down the buildup to clean grease off the cabinets.
Way 4. Using Homemade Castile Soap Spray
To make a bottle of cleansing, get a 32-ounce spray bottle and fill it with a cup of white vinegar, preferably taking a few drops of Dr Bronner's liquid soap and a spoon of baking soda.
Next, get the bottle full to its neck with warm water. Shake the bottle and then spray and wipe as you work.
Way 5. Magic Cabinet & Wood Cleaner
Another perfect way is to use a magic cabinet and wood cleaner. This formula is much thicker than any other cleansing products available in the market.
The system is very easy to use. Once you get this cleansing product, you should simply spray and wipe all cabinet surfaces to get your job fully done.
Way 6. Using Murphy's Oil Soap
If you are looking for a cost-effective cleanser, then there is no alternative to using Murphy's Oil Soap.
You can use it to clean grease off your cabinets and use this on the cabinet and wipe the whole surface area.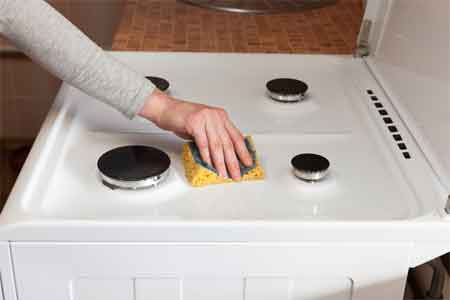 Conclusion:
Keeping your kitchen cabinet is a fundamental need for the elite class homemakers. Dirt and stains are very injurious to health.
To live a healthy life, you need to check it out with cleaners and freshness. We have tried a lot to give you some ways on how to clean grease off kitchen cabinets. You can take any of the discussed ways considering all the facts.