We all have an email account, and one problem is always common with us and that is, getting unwanted emails. Different companies in order to advertise their company, and product they send emails on different email accounts. It has been a complaint that people receive 10 or even more than 10 spam messages in one day. The messages you usually receive are due to maybe you have opened related information on the search engine, or you may have shown interest on related sites by registering yourself.
In this article, I will mention a few ways, with the help of which you can stop unwanted emails on your Hotmail id for once and for all.
Reasons for getting unwanted mails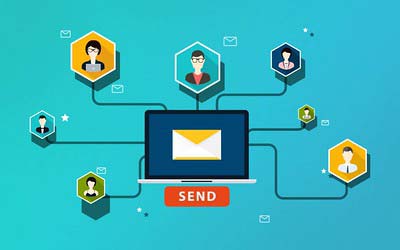 Before starting about the solution to how to stop it, first, you should know, the reasons behind getting unwanted emails. Let's look at some points:
Posted something online that includes your mail address.
It is common for all of us that we keep on posting something online or sometimes it also includes office work. At that time some websites ask for an email address for the sake of your ID proof. On the website, it is made compulsory to add a mail address. Remember one thing if someone has your mail address then it is very important for that person to take out your phone number and other important information related to you. Whenever you add your mail id to some website, at that time, that website starts to send emails that you may not want or need. Likewise, it continues for more than one website, and you start to get spam emails from different websites.
Unsubscription of email
There is an option to unsubscribe the email or any brand from which you do not want to receive any kind of mail in the future. Spammers play a lot of games to get the e-mail ID of an individual or sometimes a group of people. When you press the unsubscribe tab, there are few spammers that fix the system as soon as you press the tab spammers will receive your mail id, and then they can send spam emails as much as they want to and then this loop goes on.
Solution for unwanted Mails
There is always a solution to the thing which we do not want, especially in terms of technology.
Complain about the spam mail
If you are getting some kinds of spam mail repeatedly, and you do not want it, then you can register a complaint on Microsoft safety online. After you initiate the complaint sooner or later action would be taken against it.
Put the mail in the spam box
In Hotmail, there is an option which is considered a spam box, in which you can put the mail which you do not want to read or which is useless to you. After putting the mails in the spam box you do not have to read it again.