Hello Good People!!!
Welcome to my article on how to paint your truck with bed liner.
Once you buy a truck for your professional purpose and you want to paint it with bed liner. Is everything so easy to get the job done?
Painting is somewhat frustrating and messy. But you needn't be worried about this.
Only the following proper steps could narrow-down your problems and make everything clean and clear.
We will give you some effective tips on this gruelling job to make everything easy and smooth.
Benefits of Painting the truck with bed liner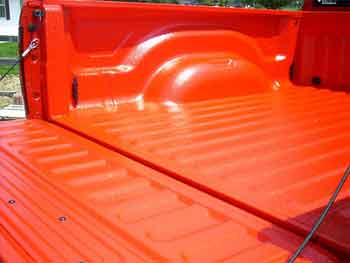 If you want to join the party of painting your truck with bed liner, don't think twice about going for the job.
Simplicity is the ultimate sophistication, as we know. If you paint your truck, it will be simply gorgeous, and you would love it for sure.
Besides, painting can save you a lot of bucks. It protects the truck walls and other parts from the rust and dust.
Moreover, it will give your truck an extra look that gets amazing in the outside. Read more here to get into the detailed process.
Required Materials & Tools:
• Approved Respirator
• U-Pol Raptor Liner
• Paint
• U-Pol Spray Gun
• 3M or similar automotive masking tape
• Masking paper
• DA Sander & sandpaper
• Air Compressor
Step 1: Preparing the Vehicle
First, decide which vehicle you would like to paint. Once you find the vehicle for painting, get that vehicle ready after washing it with clean water.
1) Remove the things out of the truck to paint. This step counts on how in-depth you set to go.
2) Unmasking the thing left on the vehicle that you don't intend to put on bed liner.
This is the point when your masking paper and automotive tape come into action. You need to have proper attention to detail is very crucial here.
As masking the things is a time-consuming matter, so don't be restless. If you rush, you will end up with a bed liner where you did not want it.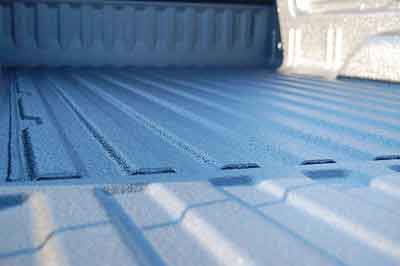 Step 2: Spraying the Bed Liner
The easy part of this process just comes in. Just go with the directions on your U-Pol kit.
It will tell you exactly how much paint and how much hardener you need to get to the U-Pol bottle. Finally, shake it up, put your spray gun and spray onto the bottle.
Step 3: Unmasking
This part is the prime part of this process. The preferable point is to unmask when the liner is still somewhat tacky.
The thing ensures that the masking tape isn't the part of your vehicle. According to the prior experience, the results talk for themselves.
We believe that this Instructable encourages someone to try this on their own. The common misconception is that only a shop can generate these types of results.
But the whole scenario is far different from the conventional thoughts.
Conclusion:
Painting enhances the exterior beauty of a truck. Besides, it is the protector. If you think you need painting and want to do it yourself, you should go through our article on how to paint your truck with bed liner once again.