With advanced technology, many new features are introducing to all devices. Same like other devices, many of the new features are added in the smartwatches.
Many things are added from the last decade that makes our smartwatch a splendid electronic device that provides us with all facilities. Now your smartwatch is the same as your laptop and mobile phone.
You cannot just wear it as a fashion item and for checking time. It also assists you while you are in class or a business meeting. We found a lot of apps and features in it.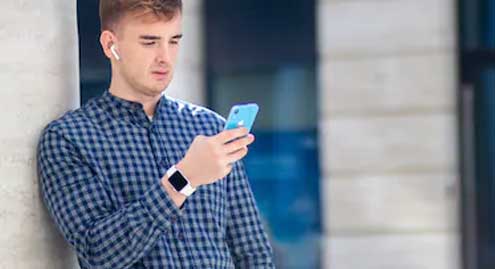 But its Bluetooth feature is incredible. Lots of things have become possible due to Bluetooth. Today we are going to elaborate on how do smartwatches work with Bluetooth.
How Bluetooth Works in Smartwatch?
As we noticed, smartwatches perform many functions like our smartphones, such as messaging, calling and watching videos, etc. Its Bluetooth also provides features like the Bluetooth of your Mobile phone, but some other features are also done by Bluetooth function.
Bluetooth Necessary for Pairing Devices:
We have only two methods of connecting the mobile phone with our smartwatch. Both are simple, but for both of these, you need your Bluetooth function support.
Essential Pairing through Bluetooth:
It is quite simple and one of the primary functions to connect your android phone and smartwatch. You just need to turn on your Bluetooth function and do the following things, as given below.
First of all, go to the Settings on your phone but ensures your Bluetooth is on. Now click on Bluetooth and try to connect. If you do not find your device, you can search for it by pressing the search function.
Now it's time to pairing your device with a smartwatch. You need to ensure that the smartwatch is on; when you search, you will find your phone on your smartwatch Bluetooth search bars.
Now press pairing your phone; when you pack, it will need a code from your mobile to enter the code that appears on your phone.
You can see that a pairing is established between your phone and your smartwatch while you enter the code.
Make sure you have connected them properly.
While you ensure you can use Bluetooth for many purposes.
With your mobile phone and smartwatch connecting, you will share many things such as your files, video, music, and business documents from mobile to watch and watch to mobile.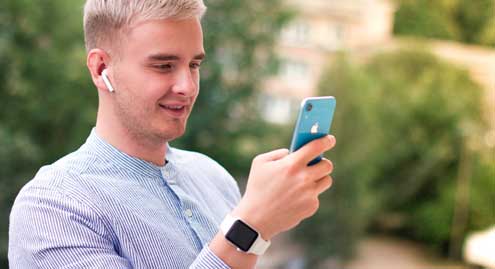 Bluetooth has excellent use in the smartwatch and for ensuring its performance. It makes you able to avail of many of the functions without spending anything on internet data. About Bluetooth functions in a smartwatch, discover more here.
Same like other splendid features of a smartwatch, its Bluetooth function provides you with many opportunities. With Bluetooth pairing with android mobile, you can share two data without spending anything for an internet connection.