Designing a home can be incredibly rewarding. For someone who wants to be involved in the design process, finding the right architect is key.
The Home Design Process—Initial Planning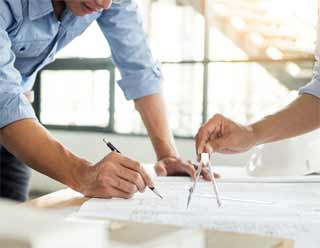 When designing a home, the most crucial phase is the initial one when the home owners consider what they want and need in a home. Throughout this phase, the individual or family who will live in the home needs to deeply consider what home means to them and the multitude of ways they use and live in a home.
When working with an architect, the architect will ask these kinds of questions and obtain a good understanding of what the family requires in a home design and their long-term plans. But before setting out to choose an architect, it is a good idea for the family to do some pre-planning to determine the family's home hopes, needs and expectations.
Some individuals who have an appropriate mix of technical and creative skills may decide at this point to design a home on their own. But for those who want to hire an architect, going through a pre-planning phase will be very helpful when choosing the appropriate architect, visit here.
Find an Architect
The best way to find an architect is through word of mouth in the community. The following sources are all excellent ones for gathering architect names and opinions.
The local planning or building permit office. The building inspector in particular will be familiar with all of the local architects and will have inspected their built designs. He or she is bound to have an opinion about the style and quality of work for the various local architects.
Building contractors in the community. Talk to as many contractors as possible—general contractors, framers, electricians, plumbers, HVAC installers, and finishing woodworkers. Each of these contractors can offer a different perspective of how they perceive the local architects. Some will give a more practical point of view as to whether a particular architect designs homes that can built efficiently, inexpensively, and whether adequate space is allocated for any required equipment and utilities. Others will give a view of their impression of the architect's design abilities from a purely visual or livability perspective.
Local home owners of custom built homes. Drive around the community and look for attractive custom built homes. Find out who designed the home and the home owner's impression of the architect or residential designer. Most people are quite proud of their custom homes and are happy to talk about them when someone shows an interest.
Meeting with an Architect
When first meeting with an architect:
Ask them to describe their design process.
Try to get a clear feeling for the type of pre-planning they usually do.
Ask to see their portfolio of recent designs.
Find out how interested they are in discovering how the family or individual lives.
Ask for a list of references for their last three home construction projects (most architects who have been in business for awhile could come up with a few happy customers but the last three will give a better picture of the general level of customer satisfaction).
Ask how they calculate their fees. (See How Much Does an Architect Cost below.)
Hiring an Architect
After meeting with as many architects as possible, it is time to choose the right one. Remember that it will be necessary to spend a lot of time with the architect over several months and ideally the right candidate will be incredibly intuitive, creative and practical—no short order.
The architect will be involved in all phases of design and construction. In short these phases are:
Initial planning.
Drawing rough sketches.
Refining the design.
Preparing full construction drawings and documents.
Assisting in finding a contractor.
Overseeing construction.
Ask architect candidates about each of the above phases to get a feel for how they handle them. For instance,
What percentage of their time do they spend in each phase?
How many initial home design concepts are they willing to create?
How often will they be willing to meet?
What assistance will they provide in choosing a general contractor?
How often will they check up on construction once the house is underway?
How Much Does an Architect Cost?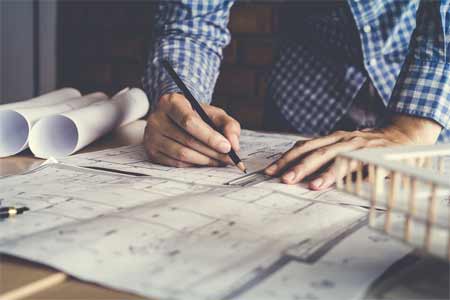 In North America, architect fees can be structured in several ways. Most commonly, architects charge a percentage of the total construction cost. Others may charge an hourly rate, while still others may simply set a fixed sum for the entire project. Some architects charge a mix of the above with some project phases charged on an hourly rate and others as a percentage of the construction cost. Architect fees typically run anywhere from 10-17 percent of the total home construction cost.
For any of these cost scenarios, it's very important to have a budget outlined as to what the projected overall cost will be and scheduled reporting as to what has been completed and what percentage of the project remains. Architects should bill on a monthly basis. Keep in mind that if the architect is charging a percentage of the overall project cost, any construction cost overruns will also result in an increase in architect fees—a double whammy.
Working With an Architect Throughout the Design Phases
The final goal in home design is to end up with a home, not merely a house. Through careful planning, research, and effective communication, the home owner and architect can work together to create that place that will become home in the heart for years to come.