Team Earth is an organization made up of corporations, non-profits, teachers, and students passionate about environmental issues such as global climate change. Team Earth's goal is to use social networking and global outreach to combat these environmental issues, while, at the same time, maintaining economic growth. The philosophy behind the initiative is that when many individuals can lend their voice to a common cause, seemingly impossible tasks can be achieved.
Team Earth Created by Conservation International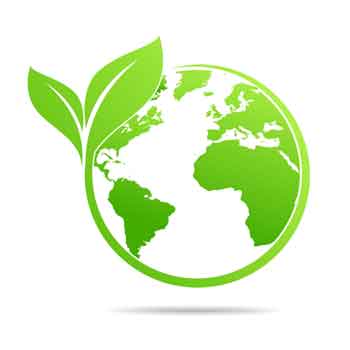 The brainchild of Conservation International (CI), Team Earth's founding partners include household names like Dell, Starbucks, SC Johnson, and Wrigley. CI, founded in 1987 by Spencer Beebe, is a nonprofit organization headquartered in Washington, D.C.
On the Conservation International website, CI describes Team Earth as "a groundbreaking opportunity—a tool designed to catalyze personal and collective action via the connective power of the web."
At the heart of Team Earth are so-called "collective action challenges."Joining these challenges is how individuals most commonly become involved in Team Earth.
First Collective Action Challenge – Prince's Rainforests Project
The first collective action challenge of Team Earth is the Prince's Rainforests Project (PRP). PRP is seeking to significantly slow tropical rainforest deforestation by encouraging rainforest nations to utilize alternative economic development activity. To achieve this goal, PRP is encouraging innovative collaboration between local governments and individuals in developing nations and the governments and individuals of developed nations, while at the same time seeking the financial support of investors, find more info here.
How to Join Team Earth
To become part of a Team Earth collective action challenge, like the Prince's Rainforests Project, individuals go to the Team Earth website and electronically add their first and last name and email address using a simple web-based form. Once committed to a Team Earth collective action challenge, an individual has the opportunity to invite friends to also join Team Earth through a second web form.
By joining, individuals are giving Team Earth an opportunity to leverage the opinions of individuals through the power of social networks and global outreach initiatives to exert pressure on corporations and governments in addressing critical environmental issues.
Team Earth Partners
In addition to gaining the support of individuals worldwide, Team Earth is partnering with leading companies and powerful brands that will be in a position to take global collective action. Team Earth's founding partners are Wrigley, Dell, Starbucks, SC Johnson, and Harrah's Entertainment. These companies provided critical support during the start-up phase of Team Earth.
In addition to the founding partners, Team Earth's corporate members include Marriott International and PepsiCo China, which together with other Team Earth partners, have, according to Team Earth, already helped to protect and restore more than four million acres of tropical rainforest. Further, these partners have implemented efficiency efforts totaling more than 1.75 million Megawatt hours saved.
Conservation International's Long-term Goal for Team Earth
CI hopes that Team Earth "will evolve into an unprecedented partnership between companies, non-profits, teachers, students and others," and, ultimately, that Team Earth will assist in generating momentum for human well-being through nature on a global scale.