There have been a lot of changes in the diy cnc router world. Price drops as well as added features have made cnc routers compete somewhat with all the new 3d printers coming into the market, so there are a lot of options out there for creating new 3d products. Without further ado, here are our top diy cnc router picks for 2021:
Carbide 3d Shapeoko
Cost: $999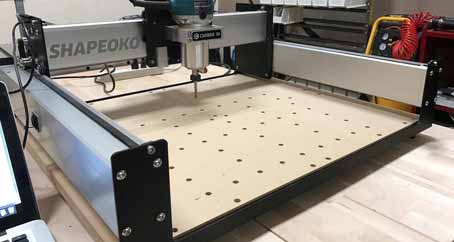 The Shapeoko by Carbide is a very nice bit of kit for $1000. You get a large cutting area at 6 x 16 x 3 Inches. This 3 axis machine model comes with 4 drivers. You'll have to get your own spindle though (same as the other models mentioned here), but that's the only thing here in the way of diy cnc router parts.
What's great here is that the cnc machine comes with both Windows and Mac compatible Carbide software for both motion control as well as CAD/CAM.
For the $1000 you will be getting a higher build quality, and that shows in the 10 gauge formed steel plates as well as the custom aluminum extrusion. The larger space ombined with the solid build quality makes this one of the top cnc router kits you can get at this price.
Digirout 200
The Digirout is a great router for the price. There are varying kit sizes with varying prices:
2'x2′  $1900
2'x3′  $2200
3'x3′  $2500
For less than $2000 you get a very precise cnc machine, and for only an additional $500 it can come pre-assembled. Comes with a high speed 3200 step/rev microstepping drive as well as a 3″ x 6″ bridge with 3″ Z travel.
This combination makes the DigiRout 200 tabletop CNC router the ideal machine for all your smaller cnc jobs for all kinds of material, like particle board, foam and steel. The use of steel gussets and the aluminum frame makefor a solid machine that will last a long time.
blueChick cnc router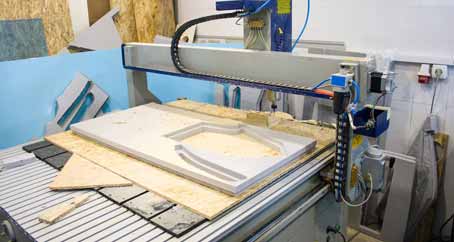 $1620.50 for the 13″x24″ version with USB Electronics (model we'd recommend)
The blueChick is another solid performer. With a 4 inch clearance on the z axis, you're able to use this cnc router for a multitude of different projects. X and Y recommended speed of 500 inches per min or 8.3 inches per second. Works great with Mach 4 and EMC2 software.
At the speeds posted, you can easily cut through materials as hard as metal. There are also different kit sizes available, but we recommend the usb option for easy connectivity.
Kommison diy cnc router
Cost: $400
With a decent travel capacity (not super high on the z axis compared to that of the blueChick) of 7 x 7 x 2 inches. you're able to get some good engraving work and most modelling work done. Travel capacity here is on par with the Zen Toolworks, and so is pricing – but we'll leave which one out of these two up to you. Amazon has some good reviews on there, as these models have been on them for a while.
Zen Toolwords cnc router DIY Kit 7×7 F8
$430 – not including 3 axis stepper motor driver, spindle/ cutter, DC power supply – these are sold separately.
As mentioned earlier, similar and cost and exact same  7x 7 x 2 inches travel capacity. Comes with a PVC frame, so light to move around. The Zen Toolworks actually comes in a few different kits, so you can go for something larger if need be. They've also been around a long time, so have a good community for questions and issues.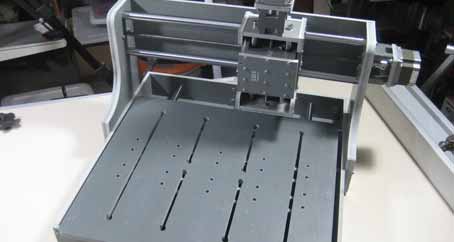 Adruino cnc
Around $100 to $220 USD. This seems to be a large crowd favorite. You can build one of these on the cheap and configure this to however you want. Instructions available here.
—
With so many different options out there in 2021, it really is an exciting time to be in the cnc routing world. Do your research well and we wish you all the best in getting a great machine. So which cnc router is your top pick?