If you're interested in the market for specialty chemicals, you should read this article. This industry overview focuses on the latest trends, M&A strategies, and competitive environment. Here are the most common specialty chemicals used in everyday products:
M&A strategies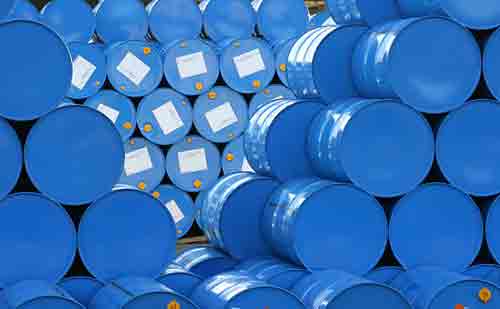 The specialty chemicals industry is a hotbed for M&A activity, and private equity investors have been at the forefront of recent transactions. In many cases, these investments have involved carve-out deals, which allowed the private equity firms to focus on highly profitable but capital-intensive businesses. Today, the specialty chemicals industry is thriving, and India is a popular destination for international MNCs. In order to benefit from the trend, companies should consider implementing a similar strategy for the industry.
While the market remains highly attractive, it has become increasingly difficult to navigate. A combination of selective and disciplined buyers, abundant financing, and tighter regulation has made the chemicals industry more difficult to navigate than ever before. However, despite the complexities, the near-term outlook for deal activity remains good. As such, M&A strategies should be based on a company's strategic and financial goals. In the meantime, the industry's growth story has remained largely positive thanks to a recovery in core markets and rising per capita income.
Green and biochemical solutions
The chemical industry is moving towards circularity, a concept based on the principles of the circular economy. This trend has been fueled by consumer demand for environmentally sustainable practices and corporate demands for differentiation. Consumer demands have translated into regulatory pressure to cut emissions and waste. In addition, the chemical industry is transforming its manufacturing processes. To realize the benefits of circularity, companies must consider the impact of their operations on downstream markets.
A recent wave of green materials demonstrates that new technologies can help manufacturers reduce costs while still achieving high quality. The bio-native industry has a unique synthesis route, which enables new combinations of material properties. A bio-derived optical film is a prime example of such a product. It increases the life of a battery and improves its environmental profile. It can also improve recyclability.
Product-to-product comparison
In the past, the specialty chemicals industry has sold products on the basis of value, representing a small percentage of the total cost structure of the customer's product. However, today's supply-chain management and strategic sourcing practices are changing this perception. Instead of selling products on the basis of value, specialty chemical companies are increasingly selling them on the basis of price, which they then compensate for by increasing prices.
One of the primary cost centers in the specialty chemicals industry is product development and marketing. There is no scalability in this industry, and the range of applications is limited only by the imagination of the manufacturer. Specialty chemicals help manufacturers differentiate their products in a crowded market, and their unique properties can give them an edge over competitors. In addition to being useful in a variety of industries, specialty chemicals also enable companies to create new products and improve existing products.
Competitive environment
The competitive environment of specialty chemicals is changing with consumer-driven trends. The demand for specialty chemicals has shifted from being largely driven by industries to being increasingly consumer-driven. Hence, leading players are investing in R&D and expanding their product portfolios. In this article, we'll discuss how innovation is changing the industry. This article will also cover the competitive landscape for specialty chemicals. What can you expect from the industry over the next few years?
In this volatile competitive environment, chemical firms must develop insights in order to win in their markets. For smaller specialty chemical producers, the biggest challenge may be to compete on a global scale and navigate regulatory issues without scale. They'll have to focus on business process agility, responsiveness, and product/service innovation to remain competitive. Ultimately, speed of decision-making will become the price of entry. But the industry will need to continue investing in research and development to maintain its leadership position in this competitive environment.