Researchers at Rutgers University have developed a smartphone app that causes the phone to behave differently when the phone is being held by a person driving a car. Their work is profiled on the University's Media Relations site, where the app is described as a possible life saver. Technology Review agrees, saying that the new app goes much farther in determining when a phone is being used by a driver and then responding in less intrusive was than other apps that simply disable the phone.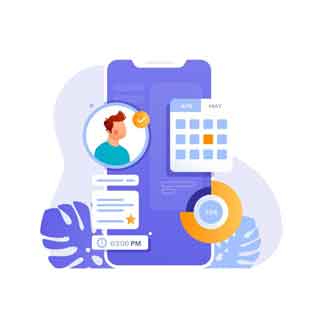 In the profile, it's explained that the app works by communicating with Bluetooth enable stereo which are becoming more common in newer cars. The app causes the smartphone to emit a sequence of tones that can't be heard by people, those tones are then sent out of the car's speakers which are picked up by the microphone on the smartphone. By gauging the difference in time it takes the tone to reach the smartphone from the right or left speaker, it can calculate whether the person holding the phone is sitting in the right or left front seat. Once that is established, the phone goes into one of two modes. The first is default, which means it does nothing at all if the phone is being held by a passenger. If the phone is found to be in the hand of the driver however, it goes into driver mode. In driver mode, the phone doesn't ring but instead sends a message back to a caller telling them the that person they are trying to reach is currently driving and thus unable to speak at the moment. It also gives the caller the option to pressing a certain key on their phone if it's an emergency. The app also disables texting while driving of course too.
As more and more accidents are traced back to driver's talking on a cell phone, or worse texting, both smartphone makers and those that create apps for them have scrambled to find a solution, Technology Review reports, as laws are not getting it done. Other apps use GPS to determine if the person is moving at a high rate of speed and disable the phone if that's found to be the case, but that approach prevents passengers from using the phone, or those traveling by train. This new approach gets around that problem and only goes into driving mode when it detects that the person trying to use the phone is actually driving the car.