You can find a marketing automation agency by reading this article. This article will provide you with 12 important questions to ask before choosing an agency. We will cover the cost, time to implement, and customer support of marketing automation software. If you have any questions or concerns, feel free to contact us. We will be glad to answer them! Let us know your questions and concerns so we can help you choose the right agency for your business!
12 Questions to Ask a Marketing Automation Agency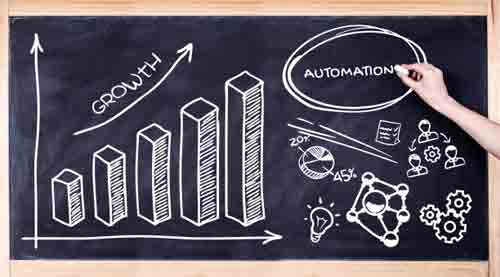 What should a marketing automation agency offer that you can't find elsewhere? While many of these agencies are partners of marketing automation platforms, they may still require their clients to use these platforms as well. When evaluating marketing automation agencies, you should be sure to understand their tech stack to ensure compatibility. It is also important to know which channels your buyers use to communicate with you, so the agency can ensure that they remain functional.
In addition to the technical capabilities of their platform, the agency should integrate with a CRM. It is essential that your marketing automation platform integrates with your CRM platform. However, not all companies need Salesforce. Smaller companies don't necessarily need to integrate with Salesforce, so don't be afraid to ask about this feature. In addition to this, it is also vital to inquire about the features that allow you to export custom reports.
Cost of marketing automation
Marketing automation costs vary wildly. Depending on the platform and the features offered, some marketing automation solutions can cost as little as half a full-time employee. Others can cost as much as five or even ten percent of revenue. Larger companies may need to hire several full-time employees to use the software. The cost of marketing automation is typically reflected in the number of touch points required to generate a single lead. Here are some tips to help you figure out how much it will cost to use marketing automation.
Buying marketing automation software is a good way to boost revenue while decreasing costs. However, stakeholders will want to consider the cost of implementation before committing to a particular marketing automation system. Fortunately, most marketing automation platforms are delivered as SaaS subscriptions, with prices starting at under $1,000 per month and scaling to six figures. But before making a final decision, it is important to understand the cost of implementing marketing automation and how to determine its value to your business.
Time to implementation
When selecting a marketing automation agency, consider how long it will take from idea to implementation. While the implementation of marketing automation can be straightforward, there are a lot of technical intricacies to be considered. If you are using Salesforce, a certified partner can help you get started with the right technology. A certified Salesforce partner will be able to ensure that the project is successful. Ultimately, it comes down to a culture fit between the agency and the company.
To find the right agency for your needs, you need to consider several factors. For example, how quickly can an agency implement a solution? Does the agency's team have specialized skills in the field? Is the agency able to provide a comprehensive plan? The time frame depends on how many specialized projects the agency has successfully completed for other clients. If it can't deliver on these deadlines, consider another agency. A team that is highly skilled and experienced in marketing automation will be able to deliver results and keep the client satisfied.
Customer support
When choosing the right marketing automation agency, customer support should be an important factor. While most marketing automation platforms are stable and easy to use, there may be some issues here and there. To avoid these, you should find a company that provides high-quality support via multiple channels and instant access to a live person. Also, you should consider the culture of the company, including whether they provide in-person training or online support.
Lastly, customer support is a must. Whether it's by phone, email, or live chat, the right marketing automation agency should be able to answer your questions. Even if you have a common question, it's helpful to talk to a live person. This way, you can resolve problems faster. If you are unsure how to use the system, you can use online support resources and community forums to find solutions.