A list of 3D printing services where you can get your 3D models turned into physical objects. This article covers the main options for getting your 3D object printed out and delivered to you, and some less well known services too.

Your choice of 3D printing services will depend on your location and shipping options and costs, the materials and printing methods available, pricing, usability, support for 3D modeling formats and other factors.

If you are a designer you can design your own 3d objects for printing. Some 3D printing services also offer a gallery or store of 3D objects created by designers which you can buy, and in some cases customize.

If you need more information on materials see: Materials for 3D Printing
If you need modeling software see: Free 3D Modeling Software
If you want to sell your 3D designs to others see: 3D Printing Services for Sellers

In this article, I've focused on 3D printing services for consumers who want to 3D print a special object of their own design, and small business owners who want to 3D print objects or parts that they use in their business.

There are also 3D printing companies that specialize in producing prototypes and work with big businesses, I have not covered those services here.
How do 3D Printing Services Work – The Basics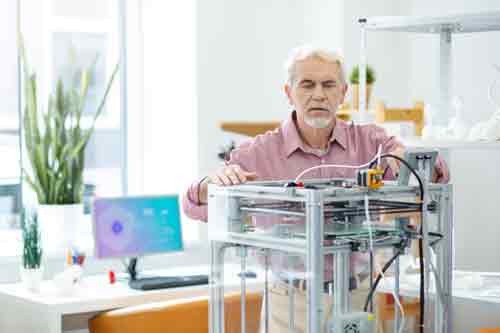 So you're thinking of getting an object made by a 3D printing service? Cool. We like that idea. Here are the basics of how it works.
1First you need a 3D model or design. You
– can create your own 3D Design (try some free 3D modeling software.)
– use an app provided by a 3D printing service (they each have different ones for creating iPhone covers, vases and other objects.)
– choose a design from a designer which has been made available, most services have a gallery or store
– find a design and commission a custom design, you might find one in the forums of a 3D printing service
2Choose the right material for your design. See materials for 3D printing to understand the options.
3Place your order with a 3D printing service. It will usually take a couple of weeks to get your custom design printing and shipped to you so if it's a gift you'll want to make sure you allow plenty of time.
4Admire your gorgeous 3D printed object.
3D Printing Services for Consumers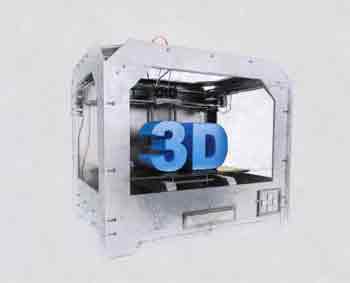 These services allow ordinary people to have 3D models printed from their own designs or designs created by others. They are well-known popular services.

Note that 3D printing services may print your objects in their own lab or they may use a partner or subcontractor, particularly if you are in a different location to their main lab or labs.
Shapeways
Shapeways is a popular 3D printing service with a wide range of materials. One of their fun products is an iPhone case made from a 3D wave representation of your favorite sound.
Sculpteo
Sculpteo is a 3D printing service which allows you to upload your own models or create a 3D object using one of their simple tools. E.g. You can also upload photos of a person and get it turned into a figurine.

Sculpteo is offering a free printed keyring so you can try them out, you just pay postage.
i.materialise
i.materialise is another place where you can get your own 3D designs printed in a range of materials.

There are some customisation apps for objects including a waterdrop vase and a lamp with custom text.
Ponoko
Ponoko has lots of options for 2D creation. You can use this technique to create 3D objects such as furniture assembled from 2D parts. Ponoko also supports limited options for 3D printing.
Cubify
Cubify make the Cube home 3D printer, but they also have an online 3D printing service where you can upload your designs. They have partnered with My Robot Nation so you can make cute custom robots.